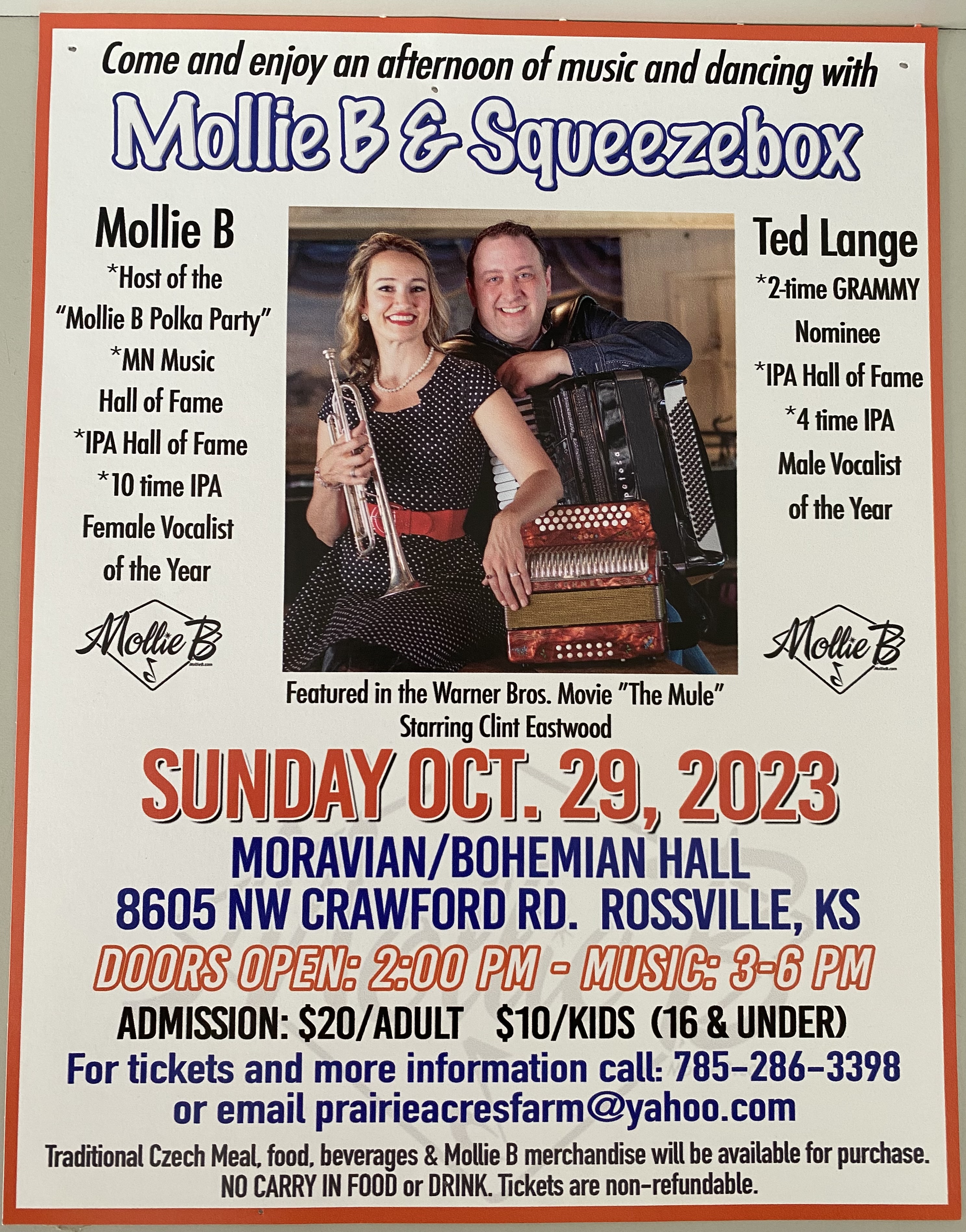 10/3/2023 1:26:00 PM
Join an afternoon of music and dancing with Mollie B and Squeezebox on October 29, 2023. The festivities will be held at the Moravian/Bohemian Hall at 8605 NW Crawford Road Rossville, Kansas. Doors open at 2:00 pm and music begins at 3:00 pm. Tickets for adults and children are available for purchase.
To order tickets or to receive additional information call 785-286-3398 or email prairieacresfarm@yahoo.com
Image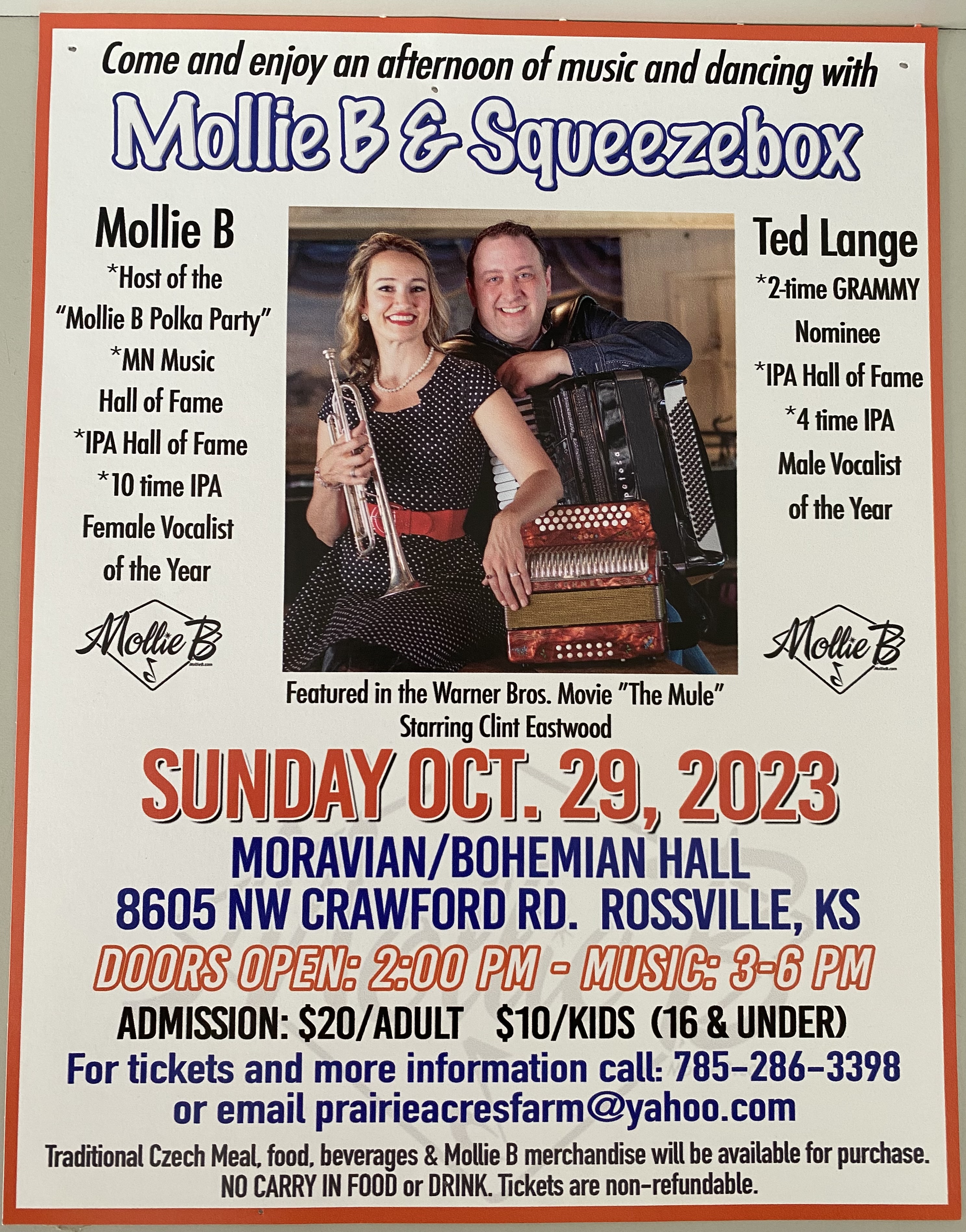 10/30/2023
Category
No content items.
False